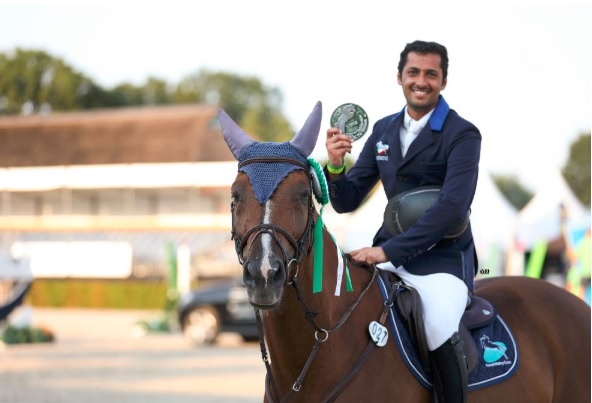 KUWAIT, July 27 (KUNA) -- Kuwaiti rider Ali Al-Kharafi snatched the first place in the 135cm high jumping category of the Zuidwolde International Equestrian Competition, held in the Netherlands.
Al-Kharafi was followed by Harry Wearing from the Netherlands, while Alex Jil from Britain came third and Patrick Jonkman from Belgium came fourth.
The kuwaiti rider Rakan Al-Hasawi came in the sixth place in the 130 high jumping contest.
Al-Kahrafi on his part extended his win to His Highness the Amir Sheikh Sabah Al-Ahmad Al-Jaber Al-Sabah and to all Kuwaitis, expressing his thanks and gratitude to the Public Authority for Sport's Director General Humoud Fleitah and Kuwait Hunting and Equestrian Club's board of directors.(end)
tb.ha