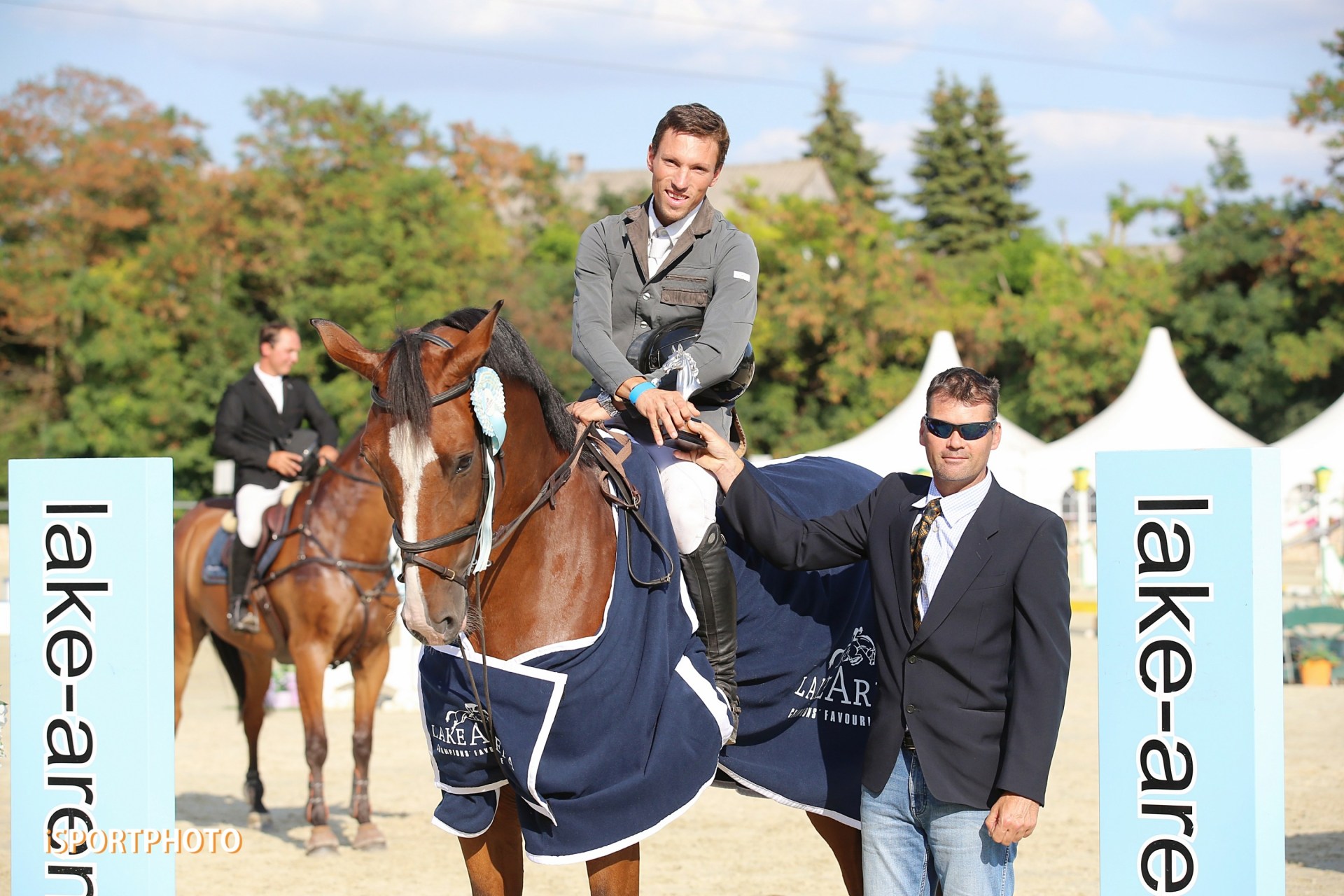 The decision was already made with the 13th starter pair: Aggelos Touloupis, who already had noticed on Wednesday with his rapid ride in the Premium Tour, took course with Letizia 49, an only eight-year-old Oldenburg mare after Lord Pezi-Landadel course for the record. Everything had worked just fine on their lap: a well-chosen canter, tight turns on the inside lane and a degree of risk-taking. The reward for the finished performance was big on the scoreboard: 65.31 seconds gave the Greeks the next summer circuit victory and the perfect start to the Big Tour.
Speaking of a perfect start: over it was also the Carinthian Dieter Köfler pleased. After his highly honored state champion title, which he secured at the Magna Racino less than two weeks ago, his "gilded" Azkaban had his next mission here in the Lake Arena and impressed with a flawless performance in the second fastest time of 66.51 seconds. Jamie Wingrove jumped behind with Ephonie P v. Vingino in third place in 67.57 seconds.
Behind fourth-placed Kathrin Müller, who managed a top lap in 68.69 seconds in the saddle of Emmely, Matthias Atzmüller was fifth in 72.87 seconds with Narumol B. Sixth place went to Alfred Greimel in 73.41 seconds. The Styrian, who provided the best red-white-red result at the last Lake Arena Grand Prix, relied on his top horse, Chablis Premier. As the final rider, the Lake Arena Championship winner Stefan Eder made a point: he saddled the Casall mare Barmenia, who brilliantly solved all hurdles and finished ninth in her big-tour premiere in 77.57 seconds. Matthias Raisch and Coleur Blue made a cool opening lap: the bronze medal winners of this year's ÖSTM jumped to twelfth place in 79.16 seconds.