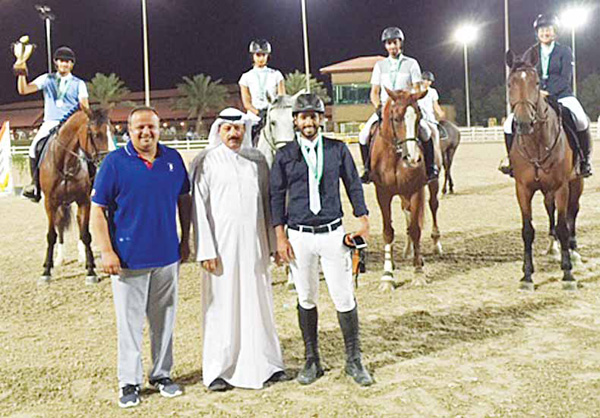 Murray hoping for maiden Rome title A Equestrian Ali Al-Kharafi, along with his horse 'Cindrella', emerged as the winner in the Advanced Category of the Horse Jumping Competition organized recently by Kuwait Equestrian Club recording 120 centimeters high jump without mistakes at 56/23 seconds.
In the second place was Voronko Pavel from Kuwait Riding Center with the horse Dancing Queen while Abrar Al-Musalam, also from the center, came in third place with the horse Afki, Abdullah Al-Awadi from Messilah Equestrian Club came in fourth place with his horse CC, Abdulaziz Al-Ejail with the horse Equirano from Al-Sedrawi Stable came in fifth place, and Lulu Al-Essa with her horse Dialotti from Kuwait Center came in sixth place.
Jasem Al-Kharafi and Khalifa Al-Kharafi honored the winners as they expressed their happiness over the success of the competition. Khalifa Al-Kharafi then thanked all the authorities that participated in the competition and helped in ensuring its success.