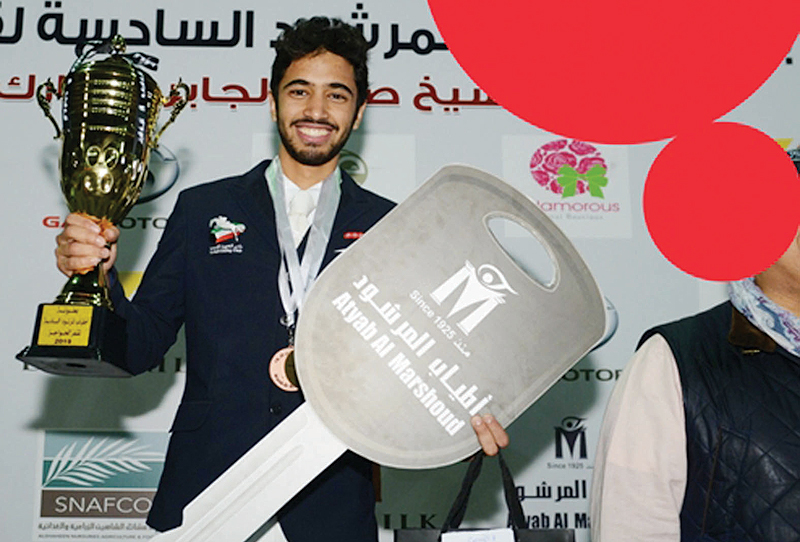 KUWAIT: Ooredoo Kuwait's brand ambassador, Rakan Al-Hasawi, won first place in Atyab Al Marshoud show jumping competition which took place at the Kuwait Riding Center. A large number of equestrians from local riding clubs participated in the competition. Al-Hasawi was awarded with a trophy and a car by the competition's organizer, Waleed Al-Marshoud who was proud of this great achievement.
Al-Hasawi won a number of awards locally and regionally, such as the Al Diriyah Junior Jumping Championship, the Kuwait Police Show Jumping Tournament and the Kuwait Riding Center Tournament, in addition to the Hala Febrayer 2017 which was sponsored by Ooredoo Kuwait, among other competitions.
Ooredoo takes great pride in the achievement of the young and promising Kuwaiti showjumper Rakan Al-Hasawi. The company's commitment to supporting youth is deep-rooted within the core values in Ooredoo Kuwait. Ooredoo is especially proud of the young athletes that it sponsors, such as Kuwaiti champion Abdulaziz Al-Rashed, and Kuwaiti athlete Najlaa Al-Jeraiwi who represented Kuwait in the Asian Games last year.
Empowering youth is among Ooredoo's top priorities through its CSR strategy. The company has recently signed a memorandum of understanding with the Ministry of State for Youth Affairs, to support youth projects and initiatives. Ooredoo is continuously working with the Ministry to enrich youth experience in a variety of fields, with a focus on volunteerism.