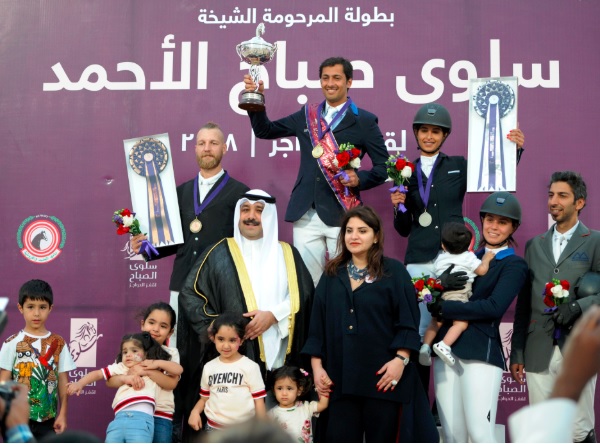 KUWAIT, March 31 (KUNA) - Ghazi Al-Juraiwi won the Grand Prize of late Sheikha Salwa Sabah Al-Ahmad First show Jumping championship, which concluded competitions on Saturday.
Al-Juraiwi, from Kuwait Equestrian Club, succeeded in jumping over all 140-centimeter-high hurdles with less mistakes than those committed by Dalya Al-Zahem and Yara Al-Hunaidi, who came second and third respectively.
Meanwhile Ali Al-Kharafi won the 130cm and 120cm categories events, while Hala Al-Mulla won the 110cm-hurdle show jumping.
Amiri Diwan Undersecretary for Ruling Family Affairs Sheikh Sabah Nasser Al-Sabah said he was happy to see male and female riders who revived the memory of late Sheikha Salwa Al-Sabah.
He commended all riders for the brilliant show and wish them best of luck in future competitions. (end) fsa.bs